[ad_1]


Sports News
"Felger and Mazz" has been No. 1 among men 25-54 in every three-month ratings period since spring 2012.
First thought upon confirming Friday the weeks-long expectation that longtime 98.5 The Sports Hub evening host Adam Jones is jumping to WEEI to host its afternoon-drive program: There's a better chance of Matt Patricia starting at slot receiver for the Patriots next season than there is of the new show — co-hosted by Meghan Ottolini and also featuring Christian Arcand — overtaking The Sports Hub's powerhouse "Felger and Mazz" show in the Nielsen Audio ratings.
That's not a knock on WEEI's revamped trio (or Patricia's three-cone drill scores, for that matter), though I do have skepticism about Jones's approach that I'll get to in a second. Since joining WEEI last May, Ottolini has proven a savvy hire. She had a knack for bringing out the humor in former co-hosts Christian Fauria and Lou Merloni before that show was shaken up last month, and has quickly connected with Arcand, who joined WEEI in November and has long been one of the most underrated talents in the market. There's potential here.
But "Felger and Mazz" — The Sports Hub's afternoon-drive program since the station's inception in August 2009, hosted by Michael Felger and Tony Massarotti — is an unprecedented ratings monster in the history of Boston sports radio, at least in an age when there is more than one prominent sports station.
If it is at all susceptible to a challenge, it hasn't shown up in the ratings, where it has been No. 1 among men 25-54 in every three-month ratings period since spring 2012. In the most recent ratings "book" this fall, "Felger and Mazz" earned a huge 21.1 share, finishing first. WEEI's "Merloni, Fauria, and Mego" program was second, with a 10.0, WEEI's strongest number in a long time but not enough to prevent a lineup reshuffling.
Mike Thomas, senior vice president and market manager in Boston for Audacy, WEEI's parent company, has a unique place in recent Boston sports radio history. He put together the original lineup — including pairing Felger and Massarotti — for The Sports Hub in 2009 as program director for the then-CBS Radio-owned station. (After a hiatus in Chicago, Thomas joined Audacy in October 2021.) He also hired Jones there, in 2012, and noted this past week that this is their "third run" together. Thomas clearly sees something in Jones.
Confession: I don't get what, and from this vantage point, it's impossible to see Jones leading anything close to a genuine challenge of "Felger and Mazz's" throne.
Jones, a Northeastern graduate, was an intern and update anchor on Felger's ESPN 890 program from 2006-08. His approach of contrived negativity is so similar to Felger's that I've occasionally referred to Jones as the intramural version.
But Jones's approach — "It's all going to go wrong with that team you like, and you shouldn't feel good about anything" — lack's Felger nuance. Felger mixes a trick play into the playbook once in a while, such as sometimes dismissing a bad Patriots loss as nothing to get too worked up about when listeners are expecting him to take a verbal blowtorch to the team. Jones trashes indiscriminately. It gets old, fast.
We know Jones will mesh with Arcand, with whom he co-hosted at The Sports Hub. Ottolini has proven admirably malleable in working well with assorted hosts already, and she should connect with Jones, too. But the show has its best chance of succeeding — meaning consistent, strong second-place finishes t— if Jones cuts back on the transparent negativity. It's gotten him this far. But it's not going to help him and WEEI's new afternoon-drive show gain ground on a rival that does it better.
Winning team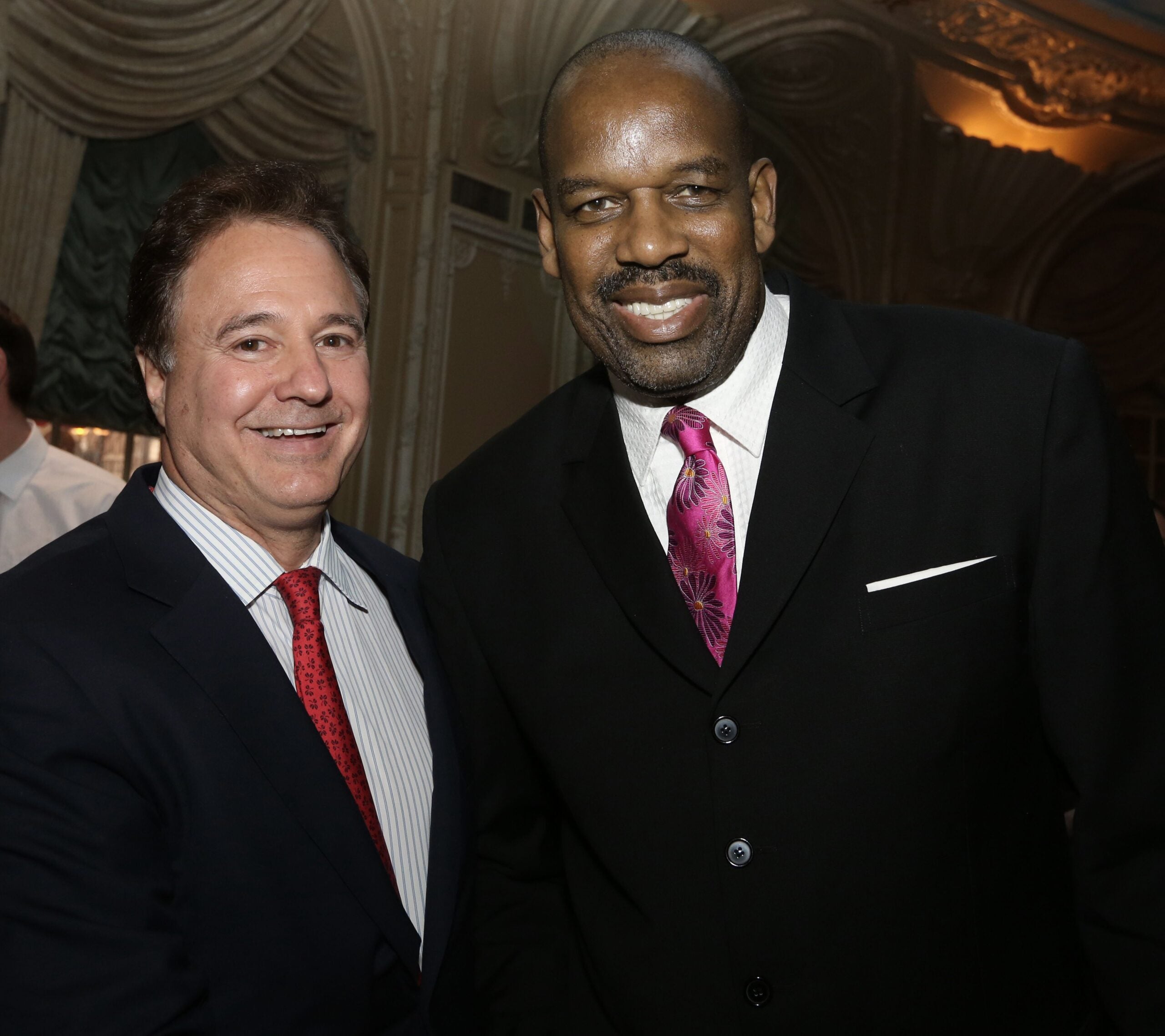 Sean Grande and Cedric Maxwell recently surpassed calling their 2,000th Celtics game together on radio, an impressive milestone, as well as a reminder that fans have been fortunate to be able to listen to this tandem for 22 years.
During a recent conversation, Grande recalled that he knew it was going to work with Maxwell even before the regular-season games began in their first season together in 2001-02.
"I remember it was obvious to me immediately,'' said Grande. "We had a crazy preseason trip, like five games in eight days, some wild schedule for the preseason. And I remember thinking, 'This is a thing here. This is going to work.' We just got each other right away."
All these years later, the conversation and call of the game between Grande and Maxwell flows effortlessly.
"There's a language to it, and I don't think we think about it anymore. There's sort of a musical rhythm to what we do,'' said Grande. "If we went three years without seeing each other for some reason, we could walk in, just show up, the game would start, and we'd snap right back into it."
Numbers game
NFL regular-season viewership was down slightly this season, from an average of 17.1 million in 2021 to 16.7 million in 2022. That can largely be attributed to the Thursday night package moving from Fox and NFL Network to streaming service Amazon Prime. CBS and Fox had their most-watched regular seasons since 2016, while NBC's "Sunday Night Football" remained the most-watched show on prime-time television, averaging 18.7 million viewers and a 9.8 rating. ESPN actually saw a 5 percent drop in viewership for "Monday Night Football," but that does not include the much-anticipated Bengals-Bills game that was postponed and then canceled after Bills player Damar Hamlin collapsed, requiring CPR. This season for "Monday Night Football," its first with the high-profile broadcast team of Joe Buck and Troy Aikman, must be considered a success for this reason: There's no chance it would have landed a playoff game as appealing as Monday night's Buccaneers-Cowboys matchup a season ago. Buck and Aikman have raised "MNF's" profile.
Get the latest Boston sports news
Receive updates on your favorite Boston teams, straight from our newsroom to your inbox.


[ad_2]

Source link
Related posts