[ad_1]


Politics
"It's simply a matter of human error and errors in our election system."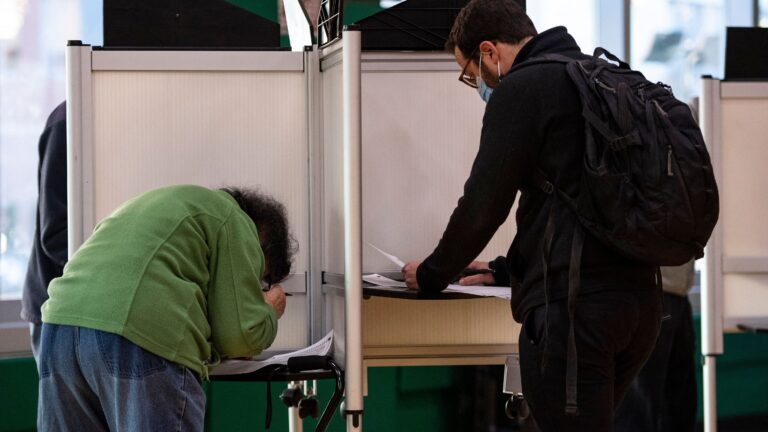 Two Republicans who lost state races for the House in November by tiny margins are contesting their elections. Now it's up to a special legislative committee to review alleged voting issues raised by the candidates — and declare a winner.
One of these candidates is Republican Rep. Leonard "Lenny" Mirra of Georgetown, who edged Democrat Kristin Kassner of Hamilton by 10 votes in the general election for the Second Essex District's representative. After a recount, Mirra lost by a single vote – 11,763 to 11,762.
The other, Republican Andrew Shepherd of Townsend, lost by seven votes in a recount against Democrat Margaret Scarsdale of Pepperell in the First Middlesex District. 
An attorney for both candidates, Michael Sullivan said "human error" is at fault for their losses, according to Commonwealth Magazine. In two separate hearings, Sullivan asked the committee to declare Mirra the winner based on voting issues and create a new election for Shepherd's race.
The two Republicans cited uncounted votes, mismatched signatures on mail-in ballots, and sloppily filled out ballots. They raised questions among the committee as to which ballots should be counted.
Shepherd also referenced clerical errors on Election Day.
"We had one town admit that they accidentally sent the wrong ballots to people in the First Middlesex so they just didn't have a chance to vote," Shepherd told WBZ. "We had one town, they may have accidentally counted test ballots."
One ballot cited in the proceedings was from the Kassner-Mira race. The voter filled in the circle next to Mirra's name — but also wrote Donald Trump as a write-in candidate. The ballot was disqualified, as voters are not allowed to vote for two candidates.
However, the results of the recounts were certified by both Secretary of State William Galvin and the Governor's Council. As an incumbent, Mirra will continue in his position until a decision is made. House Speaker Ron Mariano delayed the Democrats' swearing-in while a legislative committee deliberates.
At the hearings, Mirra made it clear that he does not believe that any election fraud has taken place.
"I don't want anyone to think this was a stolen election," he said, according to the magazine. "It's simply a matter of human error and errors in our election system."
Shepherd had a similar sentiment, telling WBZ that his challenge has to do with the tight margin of votes.
"This has nothing to do with election denialism. This is a close, close margin. It's seven votes," he said.
Mirra said he will abide by whatever the legislative committee decides. Shepherd, through his attorney, did not outright say a pending legal challenge would be dropped, but respected the committee's jurisdiction.
Newsletter Signup
Stay up to date on all the latest news from Boston.com


[ad_2]

Source link
Related posts