[ad_1]


Music
"Generally, the consensus is that the fanbase is pissed."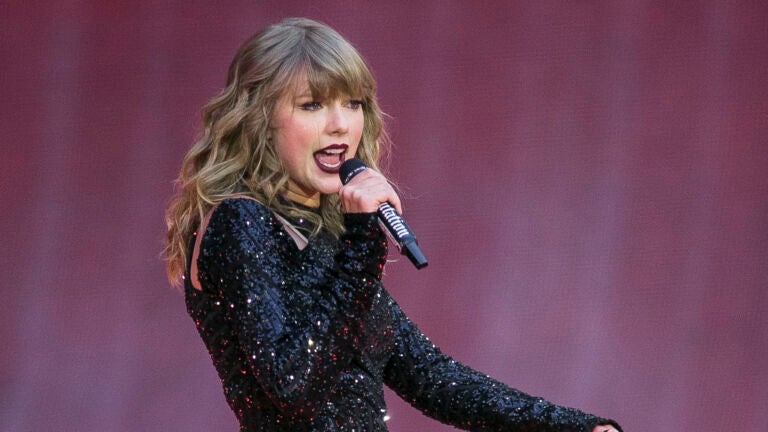 Ticketmaster was on trial last week as the Senate Judiciary grilled the company on operations, competition, and contracts. 
The hearing comes a few months after the company took center stage during a "Great War" for tickets to Taylor Swift's upcoming "Eras Tour," which is stopping at Gillette Stadium for three nights this summer. During the November sales, many fans waited hours in virtual queues — just to walk away empty handed. 
One of those fans was Grace McGuigan, 21, a student at Northeastern University.
"I was in the queue for 8 hours straight. From 8:30 in the morning until 4 or 5 p.m. I did not get tickets."
McGuigan was one of thousands of fans who contended with frozen lines, broken checkouts, and system errors. Ticketmaster eventually halted general sales, blaming unprecedented traffic and cyber attacks. Some fans, like Kate Chang, 21, didn't buy it. 
"I was annoyed by the bot idea," Chang said. "It's your website, and there are so many verification codes you need to even sign up. It makes them look bad because of all the measures in place. You'd think they'd anticipate demand and have the resources to meet it." 
Another fan, Aisling Deane, 21, called the ticket buying process "exhausting," criticizing the easy access virtual scalpers have to tickets.
"They have a horrible system for getting tickets. The price gouging is insane, and within minutes of tickets going on sale there are already a ton of resellers selling them for thousands of dollars."
During the Jan. 26 trial, Sen. Marsha Blackburn, of Tennessee, raised the same concern. 
"This is unbelievable," she said, according to The New York Times. "Why is it that you have not developed an algorithm to sort out what is a bot and what is a consumer?"
Responding to the chaos on Instagram, Swift herself issued a statement empathizing with fans, likening their experience to "going through several bear attacks." She also stated that she asked Ticketmaster "multiple times if they could handle this kind of demand and we were assured they could." 
At the hearing, Sen. Amy Klobuchar of Minnesota identified three key issues with Ticketmaster's operations: it controls more than 70% of the market for ticketing and live events, it controls the promotion of those same events, and it operates exclusively with many large venues. 
Some Swifties levied their own legal action against Ticketmaster, alleging that the ticketing platform has a monopoly on primary and secondary markets and engages in antitrust violations. 
"The issue of ticketing control is layered," McGuigan said. "But generally, the consensus is that the fanbase is pissed."
But in a Jan. 24 interview with NPR's Morning Edition, Klobuchar said she thinks that 2023 could be a year of change, thanks to large fanbases like Swift's.
"What's different right now is that this isn't a singular problem," she said. "We've seen consolidation in 75% of the industries in this country, and people are catching on. Taylor Swift fans sure caught on. I will get whatever allies I have to take on this case.'"
Moving forward, Klobuchar said the issue of Ticketmaster as a monopoly will be best handled by the Justice Department — and fans said they will continue to hold them accountable.
"I had hoped it wouldn't go this far, but if that's what it means for people to access live music at a reasonable price, then so be it." McGuigan said.
Newsletter Signup
Stay up to date on all the latest news from Boston.com


[ad_2]

Source link
Related posts