OSHA, Trulieve reach settlement in Holyoke cannabis worker's death
Peter Tanner, 3 months ago
4 min

read
36
[ad_1]


Local
Initially cited for three OSHA violations, Trulieve will pay a reduced fine for failing to conduct a hazard analysis.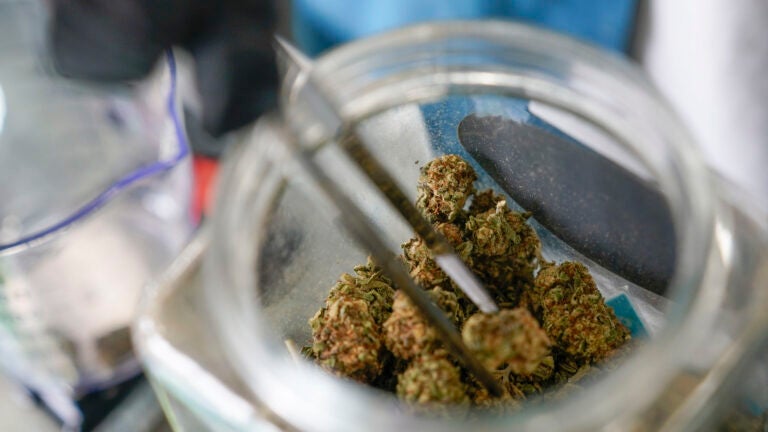 Cannabis company Trulieve will pay $14,502 after reaching a settlement with the Occupational Safety and Health Administration over the death of an employee who worked at Trulieve's Holyoke cultivation site. 
Lorna McMurrey, 27, was filling pre-rolls at the facility in January 2022 when she said she couldn't breathe. An OSHA investigation found that she had inhaled ground cannabis dust and died of occupational asthma.
In June, OSHA fined Trulieve a total of $35,219 for three violations of hazard communication standards. Two of those citations were dropped as part of the settlement, which Trulieve announced late last month. The company said in a press release that it will pay a reduced fine for failing to conduct a hazard analysis. 
"We're pleased to have entered into this agreement with OSHA," Trulieve CEO Kim Rivers said in a statement. "We are proud of the many protections we have already put in place for our workers. However, as an industry leader in what is still a relatively new manufacturing business, we want to continue to establish best practices, so our workers can have the health and safety assurances they need."
Under its agreement with OSHA, Trulieve said it will perform a study to determine whether ground cannabis dust needs to be classified as a "hazardous chemical" in the occupational setting. Work on that study will be completed by May 29, according to the press release. 
"Pending the outcome of the study, Trulieve will design and implement a temporary information and training program that alerts employees to potential allergic reactions they might experience working with ground cannabis dust in an occupational setting," the press release continued.
Work on that program is already underway, according to Trulieve. 
The company said it will also evaluate other steps, including investigating "options to better limit access and exposure to the areas where commercial grinding of cannabis occurs."
"Increased-scale manufacturing in our industry is a relatively new endeavor and we are determined to continually ask questions and seek answers to make our workplace the safest and healthiest it can possibly be," Rivers said in the press release.
The company intends to keep working with state and federal regulators to ensure workers are treated well, she added.
In October, Massachusetts' Cannabis Control Commission confirmed that it began investigating Trulieve's Holyoke facility in the fall of 2021 due to employee complaints. At the time, the commission said its investigation remained active, but did not say when it expected to conclude. 
A commission spokesperson did not immediately respond to Boston.com's request for comment Tuesday.
Newsletter Signup
Stay up to date on all the latest news from Boston.com


[ad_2]

Source link
Related posts