Northeastern student struck and killed by a police cruiser in Seattle
Peter Tanner, 4 months ago
7 min

read
50
[ad_1]


Local
"She was a close friend to many and friends shared that they loved her bubbly laugh, sense of humor and infectious personality."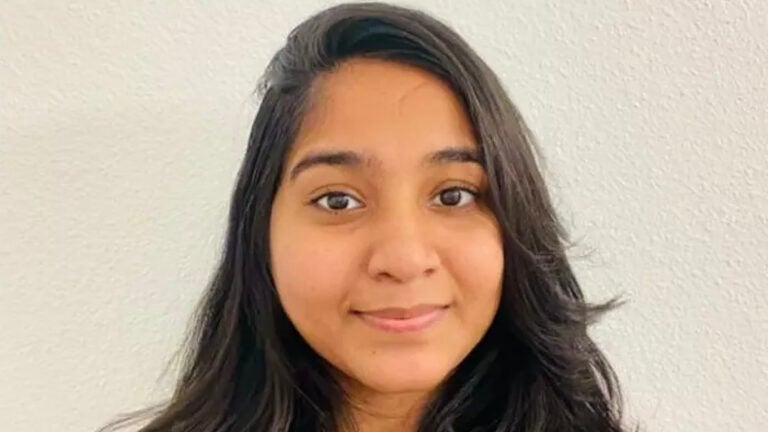 Questions are being raised and a family is mourning after a 23-year-old Northeastern University student was struck and killed by a police cruiser as she crossed the street in a crosswalk last week in Seattle.
Jaahnavi Kandula died after she sustained critical injuries when she was struck on Jan. 23 in the city's South Lake Union neighborhood by a marked patrol vehicle that authorities have said was responding to a "priority call." A master's student at Northeastern's Seattle campus, she was set to graduate in December from the College of Engineering. 
Now, her family and others are calling for answers from the Seattle Police Department. 
Below, what we know so far. 
What authorities are saying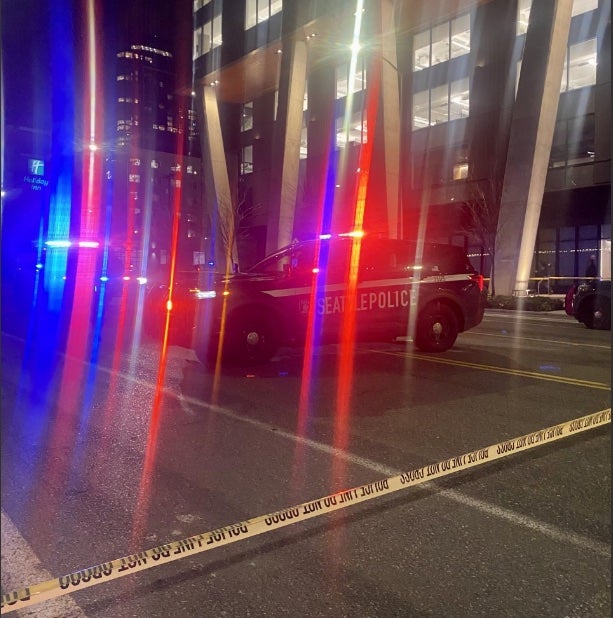 Seattle police said officers responded to the intersection of Dexter Avenue North and Thomas Street just after 8 p.m. on Monday, Jan. 23, to the report of a "collision" involving a pedestrian and a marked patrol vehicle. 
The pedestrian, later identified as Kandula, was found suffering from life-threatening injuries at the scene, where officers performed CPR while they waited for the fire department to arrive. 
"When SFD personnel arrived, the firefighters took over life-saving measures," police said. 
Kandula was taken to Harborview Medical Center in critical condition where she later died. 
Seattle police said the 23-year-old was walking in the crosswalk from east to west when she was struck by the officer, who the department said was responding to a "priority one" call. 
According to The Seattle Times, the department defined such a call as one that is the highest priority and involves a threat to life. A fire department spokesperson told the newspaper the call was for aiding a 28-year-old man who was evaluated and later declined transport to a hospital. 
The officer involved has been with the department since November 2019, according to police. 
On Thursday, a few days after the fatal crash, the Seattle Police Department said it wanted to "acknowledge the many questions" it has been receiving about the incident: 
As is the case with any serious motor vehicle collision, this incident is under investigation by SPD's Traffic Collision Investigation Squad, consistent with SPD policy (Manual Section 13.010). We acknowledge that there is understandably tremendous interest in the surrounding facts, but for purposes of both preserving the integrity of the investigation and respecting the family's right to privacy, will not be putting out information over and beyond what has already been provided. We will provide all publicly releasable information, including the report, once we are able to do so, and in consultation with the family. 

We extend our deepest condolences to Ms. Kandula's family and friends. This incident is a terrible tragedy for everyone involved.
SPD spokesperson Det. Valerie Carson told the Times that Kandula's death is not being investigated as a use of force case and that the officer involved has not been placed on leave.
"At this point in the investigation, we have no reason to believe the officer intended to hit that woman," she told the newspaper.
How Jaahnavi Kandula is being remembered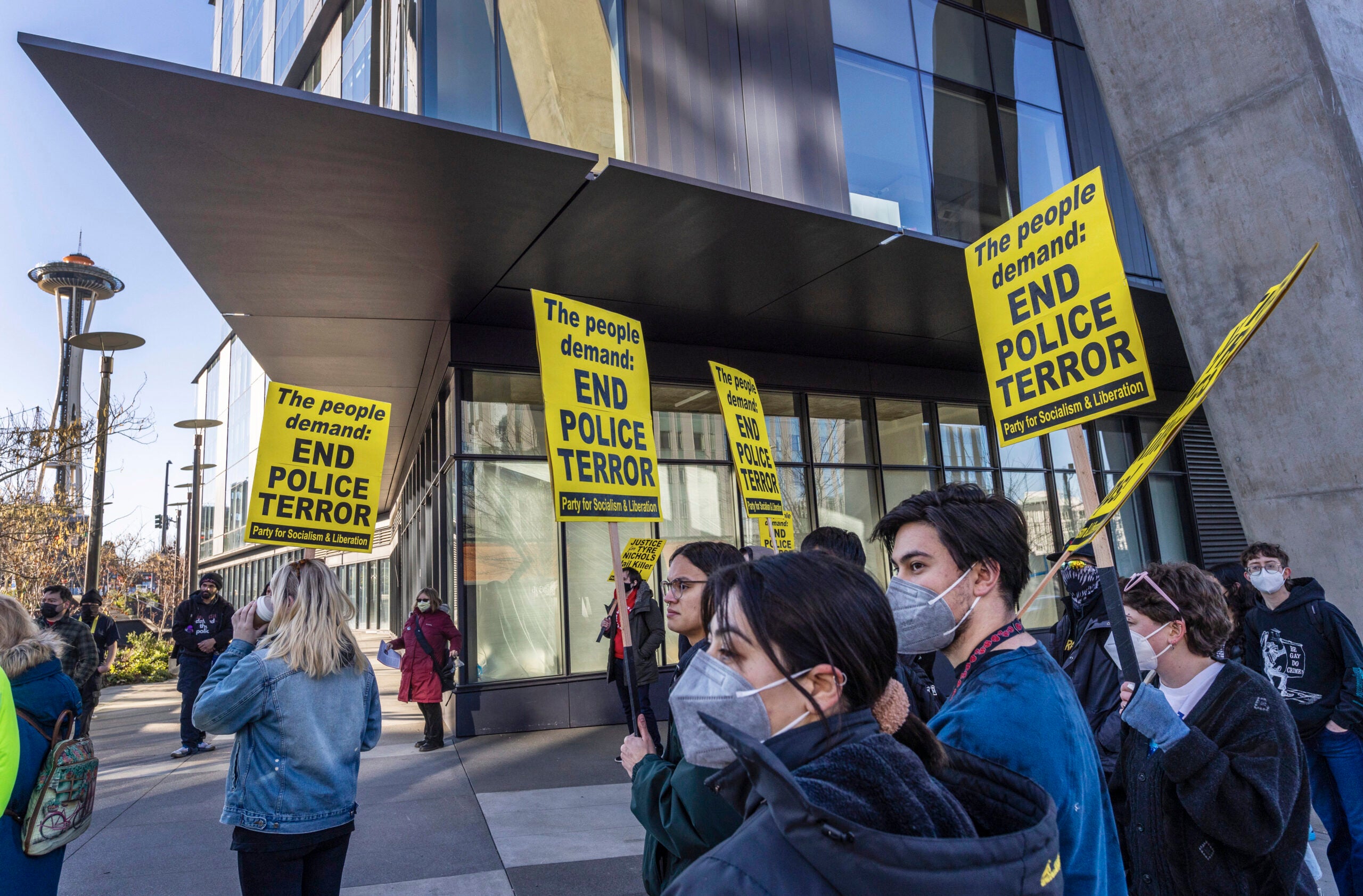 Kandula arrived in Seattle in 2021 from Bengaluru, India, to pursue a Masters of Science in Information Systems at Northeastern's College of Engineering, according to the university. 
"Jaahnavi demonstrated strong analytical abilities in large-scale data management and a passion for resolving technical issues," David Thurman, dean of the school's Seattle campus, said in a message to the school community last week.
For two years, she worked as a Junior Executive at CAMTek Solutions examining technical and artistic outputs.
She also supported event management and provided administrative support on campus as an assistant, Thurman said. 
"Jaahnavi is remembered as a stellar student and a delightful and effervescent human being," he said. "She was a close friend to many and friends shared that they loved her bubbly laugh, sense of humor and infectious personality. Her loss will be felt deeply by students, staff, and faculty across campus."
Kandula's uncle, Ashok Mandula, told the Times that the 23-year-old was a daughter to a single mother, an elementary school teacher who took on financial debt so that Kandula could travel to the United States for her degree. 
"Her priority was to help her family," he said of his niece.
A GoFundMe page has raised more than $153,000 to help Kandula's family.
"Jaahnavi's family suffered an immense loss," fundraiser organizer Vanishudha Chilukuri wrote on the page. "Her mother's hopes and dreams are cut short now. The family would like to get some closure and would like to know the circumstances behind the death. We demand that the Seattle Police and City officials release more information on the circumstances that have led to this untimely death. And what could have been done to avoid such a tragic accident? The family deserves answers to their questions, and her grieving mother deserves closure. We will continue to push police and city officials for answers."
According to the Times, the intersection where the crash occurred, which is a few blocks from the Northeastern campus, was at one point part of a planned redesign in the area that would have included a new pedestrian crossing, but funding for the project was cut in the mayor's 2023 budget and not restored by the Seattle City Council.
Newsletter Signup
Stay up to date on all the latest news from Boston.com


[ad_2]

Source link
Related posts