NESN's Jack Edwards tries to clear the air with Lightning's Pat Maroon
Peter Tanner, 2 months ago
4 min

read
23
[ad_1]


Bruins
In November, Edwards made a comment about Maroon's weight during a game.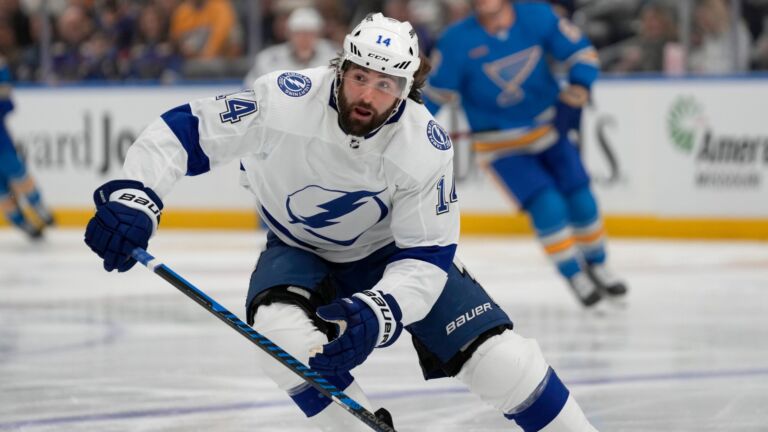 In November, NESN broadcaster Jack Edwards commented on the playing weight of Lightning forward Pat Maroon, something the player didn't take lightly.
On Thursday, two months later, Edwards and Maroon hashed it out in Tampa Bay's dressing room, according to The Athletic. The pair discussed the intentions of the comment, how it impacted Maroon as well as others, and the great respect that Edwards says he holds for the player. Following the 10-minute conversation, the two shook hands.
During the game between the Bruins and Lightning on Nov. 29, Edwards said of Maroon. "Listed at 238 pounds, that was Day 1 of training camp, I've got a feeling he's had a few more pizzas between then and now." 
That was the first of several comments made about Maroon's weight. Others mentioned things like intermittent fasting and pregame meals.
"It was not intended to be mean-spirited. I went to Pat and explained that," Edwards said. "He got his feelings off his chest, and I listened to all of it. I was not going to walk away. I let him go as long as he could. I wanted him to know I respected him as much as any NHL player for lasting as long as he has."
Initially Maroon made it clear that he did not appreciate the words from the broadcaster, who has been with NESN since 2005. 
"You just don't talk bad about someone like that for a minute straight, for no reason," Maroon said. "I get it — if we're out on the ice and guys are chirping and guys are doing those things, that's part of hockey. That's part of it. But someone on national TV when (potentially) millions of listeners are watching or tuned in, and he just basically cut me down."
Following the incident though, Maroon decided to turn it around into something positive. He used it as an opportunity to spread awareness about mental health and substance abuse. 
Maroon and his teammates raised over $60,000 for the charity Tampa Bay Thrives in response. 
After the discussion, Maroon did not comment on the interaction but Edwards did have a few more things to say, including, "I try not to regret things. I try to learn from them." 
Edwards also wanted to make it clear that this was not an isolated remark about Maroon's size but simply a part of a longer joke he's ran for most of Maroon's career.
"The reason he has been a member of three Stanley Cup-winning teams in a row and four finals in a row — the list is really tiny for guys that changed franchises — is because he is the immovable object, and a lot of that has to do with his immense stature," Edwards said. "So over the course of 18 years, there's been an ongoing joke about training camp weight and midseason weight, and it was in the continuing context of that where the joking around happened."
Sign up for Bruins updates🏒
Get breaking news and analysis delivered to your inbox during hockey season.


[ad_2]

Source link
Related posts