Mayor Wu encourages resilience, unity in spirit of Lunar New Year
Peter Tanner, 4 months ago
4 min

read
40
[ad_1]


Politics
Boston's Lunar New Year celebrations are set to kick off for the first time since before the pandemic, despite Saturday's tragic shooting in Monterey Park, California.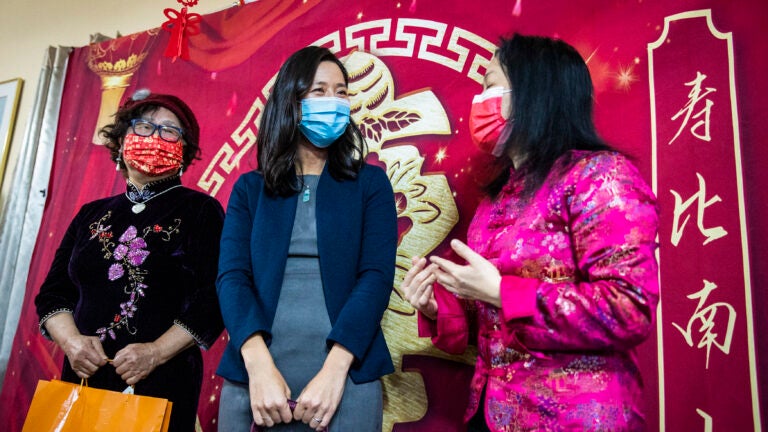 In wake of another mass shooting, Boston Mayor Michelle Wu encouraged Bostonians to look towards the various themes of hope, resilience, and unity embedded within the story of the Lunar New Year.
In an interview with WBUR Radio Boston Monday morning, Mayor Wu spoke candidly about the shooting in Monterey Park.
"We are not even a month into the year, and have already had one full hand of mass shootings in this country," Wu said. "It's almost like clockwork. It's devastating that we are not that surprised anymore when acts like these happen."
The recent Monterey Park, California, shooting, where a gunman opened fire in a ballroom dance hall celebrating the Lunar New Year, killing 10 people and wounding 10 more, has scarred the AAPI community at a time of supposed celebration. Boston city officials have come forward offering their support, as the city plans to proceed with festivities.
But as Wu would go on to point out, the story of the Lunar New Year is one of resilience, of a community overcoming something they had become all too familiar with.
Set in a small village, the story tells the myth of Nian, a monstrous beast who preys on the village's animals, crops, and even people on the eve of the new year. The people of the village hide in fear, putting out food to be spared by the beast. Eventually, the people of the village learn that Nian can be defeated with loud noises and the color red. They band together, regardless of their fear, and force Nian away.
"That sense of people coming together to be in community, to see the larger community as your own family, that is what this holiday is about every year," Wu said. "To have…the realities of rising extremism and hate all interwoven with that, is quite difficult, but in some ways, it is what the holiday is about if we band together."'
Boston's Lunar New Year festivities are likely to proceed as planned between Jan. 22 and Feb. 9, with most events on Jan. 29. It will be the first time since the start of the pandemic that the majority of events are held in person. 
Newsletter Signup
Stay up to date on all the latest news from Boston.com


[ad_2]

Source link
Related posts