Mafia boss arrested in Italy after eluding capture for 30 years
Peter Tanner, 2 months ago
4 min

read
21
[ad_1]


World
Matteo Messina Denaro, who was sentenced in absentia for the 1992 murder of two prosecutors and other crimes, was apprehended in a Sicilian hospital.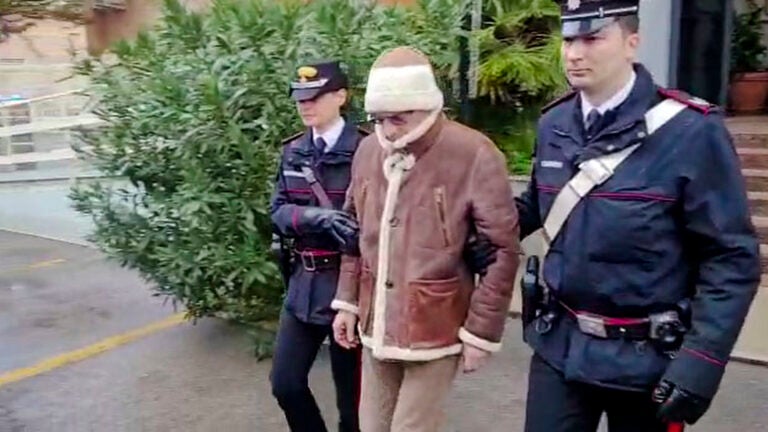 By Gaia Pianigiani, New York Times Service
The Italian police on Monday arrested the country's most wanted fugitive, Matteo Messina Denaro, a mafia boss who had eluded authorities for three decades and was convicted in absentia of murder and other crimes.
Messina Denaro, 60, was arrested in a hospital in Palermo, in his native Sicily, where he was undergoing treatment, according to Pasquale Angelosanto, a general with the Italian national police.
Law enforcement had considered Messina Denaro the heir to Salvatore Riina, the "boss of bosses" who was responsible for a series of brutal killings of Italian prosecutors and police officers in the 1990s. Riina was captured in 1993, also in Palermo, and spent the rest of his life in prison. He died in 2017.
The Italian prime minister, Giorgia Meloni, flew to Sicily to congratulate the police and prosecutors for the arrest of the "most significant representative of mafia syndicates," her office said in a statement.
"We didn't win the war, we didn't defeat the mafia, but this was a fundamental battle to win," Meloni told reporters in impromptu remarks at the main Palermo courthouse. "This is a hard blow to organized crime."
President Sergio Mattarella of Italy, whose brother, Piersanti Mattarella, was murdered by the mafia in 1980 while serving as Sicily's governor, phoned the police and prosecutors on Monday to congratulate them on the arrest.
Messina Denaro maintained power even while in hiding, mostly managing assets and infiltrating legal economic enterprises including solar energy companies and large-scale distribution, investigators said. In 2020, he was sentenced to a life term in absentia for his role in the 1992 murders of two anti-mafia prosecutors, Giovanni Falcone and Paolo Borsellino, and bombings in 1993 in Florence, Milan and Rome that left 10 people dead.
The police had tried several times to apprehend Messina Denaro after he went underground in June 1993, but officials said that a network of collaborators in Sicily, especially in the western Trapani region, helped him evade arrest.
The director of the private clinic where he was arrested, Stefania Filosto, said told the Italian daily Corriere della Sera that Messina Denaro was surrounded by officers while he was waiting in line for a COVID test before undergoing chemotherapy under a false name. He briefly tried to flee.
This article originally appeared in The New York Times.
Newsletter Signup
Stay up to date on all the latest news from Boston.com


[ad_2]

Source link
Related posts