[ad_1]


Schools
The governor is holding an essay contest to help her decide, and winners will get to meet her at the State House.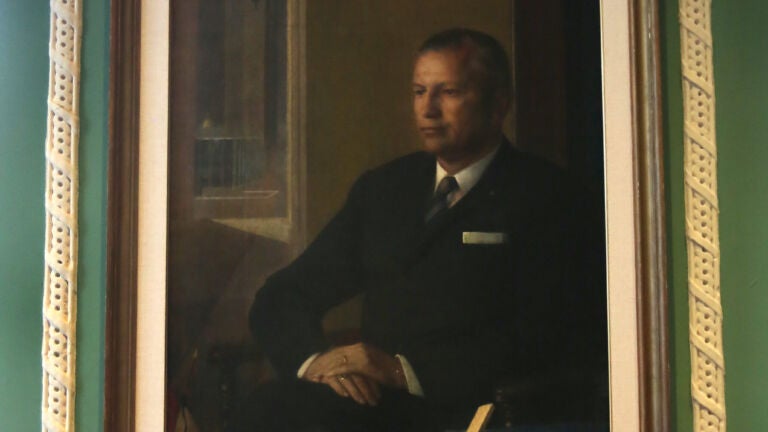 Gov. Maura Healey is asking Massachusetts primary school students to help her choose a former state governor's portrait for her office.
It's tradition for each new governor and lieutenant governor to choose a portrait of a former Massachusetts governor to hang in their office at the State House, but Healey and Lt. Gov. Kim Driscoll want some help deciding who should watch over their tenure.
So the state's new top executives are holding an essay contest for Massachusetts K-12 students to help them make their selections. They're asking students to write about which former governor inspires them the most and why they deserve to be honored by having their portrait in the executive office.
"Before they make their decisions, Governor Healey and Lieutenant Governor Driscoll want to hear from our future leaders," Healey's Office wrote in a news release.
Previous choices include Gov. John Volpe, who served as President Richard Nixon's transportation secretary, selected by Gov. Charlie Baker, and Gov. John Andrew, a prominent leader in the abolitionist movement, selected by Gov. Deval Patrick.
Winners will get to meet Healey and Driscoll at the State House for the unveiling of the portraits. All students who enter will get a certificate of participation from the governor's office.
Submission Requirements:
Contestants must be Massachusetts K-12 students
Essays must be less than 600 words, with at least 1-2 sentences on how the student researched their chosen governor
Students must be nominated by a teacher (or parent or legal guardian for home-schooled students) who has read and reviewed their essay
Essays must be uploaded as a .pdf, .doc, or .docx
Submissions are due by 11:59 p.m. on Jan. 27, 2023
Contestants must submit their essay on the state's website.
Questions about the essay contest should be sent to Digital Director Allison Mitchell at [email protected]
Newsletter Signup
Stay up to date on all the latest news from Boston.com


[ad_2]

Source link
Related posts