Expect a beautiful New Year's Day and a drizzly mid-week warmup
Peter Tanner, 5 months ago
5 min

read
37
[ad_1]


Weather
There's a chance of rain Tuesday through Thursday, though Wednesday's high could reach 60 degrees.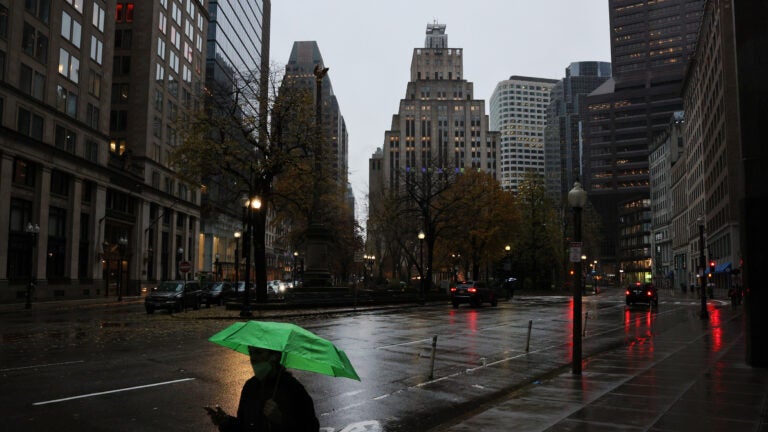 New Year's revelers can expect a pleasantly mild start to 2023, with afternoon sunshine due on Sunday and an unseasonably warm few days that could see temps as high as 60 by midweek.
Local forecasters are calling for a little rain to start New Year's Day on Sunday, but precipitation will clear by midday with sunny skies through the afternoon. There's a chance of rain on Tuesday, Wednesday, and Thursday, with clear skies but cooler temperatures arriving by Friday.
"Showers arrive Saturday afternoon with the steadiest rains Saturday night. Rain early on Sunday morning will give way to afternoon sunshine. Very mild the next 6 days with a cool down expected late next week," tweeted WCVB Meteorologist Mike Wankum.
The National Weather Service's (NWS) Boston bureau forecasts a high of 53 on Sunday, with winds reaching 25 mph. Monday will be partly sunny, with a high near 51. A chance of rain begins after 3 p.m. on Tuesday, which will be mostly cloudy until then, with a high reaching 54. Patchy fog and rain are expected overnight Tuesday, with precipitation clearing by 8 a.m. Wednesday.
The warmest day of the week is due Wednesday, with an anticipated high of 60 degrees. The chance for rain that day is about 50 percent, with wind gusts of about 20 mph expected. More showers are forecast on Thursday, which will see an abrupt cool down to a high of about 48 degrees. Rain clears up by Friday, though temps will be even colder with a forecast high of 40.
Looking ahead to next weekend, AccuWeather forecasts plenty of sunshine on Saturday, Jan. 7, and a seasonable high of 38 degrees. Rain may return on Sunday, Jan. 8, with a high of 41.
Record warmth in some New England areas Friday
The NWS reported two record highs were broken Friday in Worcester, and Hartford, Connecticut, while Boston tied its record high of 63 degrees for that date. 
Worcester's Friday high was 62 degrees, which crushed its previous warmth record of 56 set on Dec. 30, 1984. Hartford was even warmer Friday, with a high of 64 degrees beating its 1984 record of 59 degrees.
Providence had a high of 62 degrees on Friday, which came close to reaching its 1984 record of 63 degrees for that date.
According to the NWS, the coldest high temps on record in Boston and Hartford for Dec. 30 happened in 1917. On that day, Boston's high came in at 2 degrees and Hartford recorded -1 degree. Providence's coldest day on record was set on Feb. 5, 1918, when the high hit 1 degree. Worcester's cold record was set on Jan. 8, 1968, when the city noted a high of -2 degrees.
Newsletter Signup
Stay up to date on all the latest news from Boston.com


[ad_2]

Source link
Related posts