[ad_1]


Restaurants
"We're opting to control our own destiny and go out in style."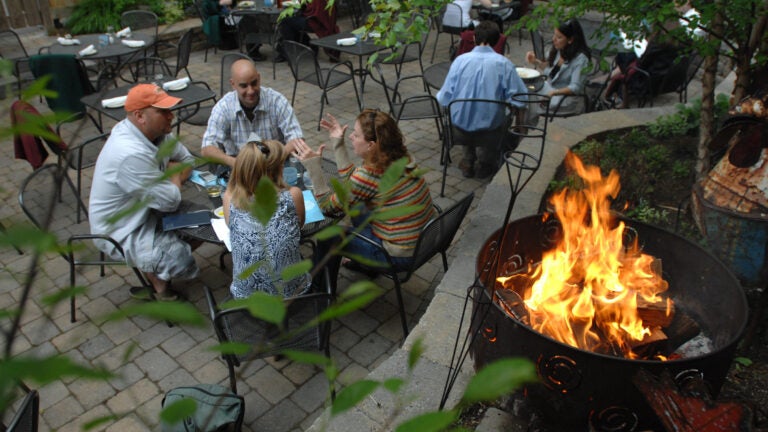 The Ashmont Grill, which has been a staple in the Dorchester community for 18 years, will shutter its doors sometime in February, General Manager Tara O'Riordan said. With it, ends the longest-running $1 Duxbury oyster night in the neighborhood, according to their website.
But O'Riordan said this is not the time to mourn.
"We don't really think of it as a funeral. It's more like a celebration," O'Riordan said. "Let's celebrate all that we've done and all that we've meant to each other over the next couple of weeks."
Chef Chris Douglass, who founded Ashmont Grill, said he bought the space at 555 Talbot Ave because there was nothing like it.
"I had young kids and met a lot of other young parents at that stage and everybody was craving a restaurant and asked me to consider opening one, so I did," said Douglass, who also owns Tavolo, which is located next to Ashmont Grill.
He described Ashmont Grill as an "everyday restaurant," where people go weekly to hang out with friends. 
"Something open and warm and inviting," Douglass said. "It provided a real, I think, meeting place, a real opportunity for people to come together, for different members of the community, lots of different demographics to all hang out in the same place and rub shoulders and intermingle."
Nearly two decades later, Douglass said he is ready to take a step back from work and look toward retirement – although not in the immediate future. He said it's been open for so long and others started to show interest in moving on as well, so it makes sense to close up shop.
O'Riordan said about the decision, "We're opting to control our own destiny and go out in style."
Jenn Cartee, former executive director of Greater Ashmont Main Streets, has both worked with Ashmont Grill and been a patron for years. 
She said the closing hits close to home because she can remember sitting in the restaurant's first booth poring over real estate listings when preparing to make a move to the neighborhood. Since then, Cartee said Ashmont Grill has been a go-to for the family.
"We have had parties there," Cartee said. "We've had birthdays. We've had difficult times over the years that we've also found comfort there with friends and others who we got to know from the neighborhood because of their connection to the Grill, to the Grill staff."
O'Riordan said, like the famous Boston "Cheers" quote, the staff tried to truly make it "a place where everybody knows your name." Anyone who came to the Ashmont Grill was meant to have an "excellent experience," she added.
When the restaurant set out to do a once-a-month wine club, it turned into a weekly affair where "the same people came over and over and over," sparking a years-long tradition, O'Riordan said. When it started a $1 oyster night, the same thing happened. 
"It's just that type of thing," she said. "We've had people get married, families, people have children, some of the neighborhood kids have even grown up to work for us."
But the restaurant provided more than just service to paying customers. Cartee said Ashmont Grill frequently partnered with the community at events, and during the pandemic, it even stepped up to provide food relief efforts and grocery distribution. 
"We could always turn to them for not just a willingness to help out, but diving in deeply themselves to make it all work," Cartee said.
It's not yet clear who will take over the space when Ashmont Grill departs, but Douglass said they are looking for a proposal that will fill the void.
"We're hoping to find a restaurant operator who wants to put in a concept that will fit in the community," he said, adding that ultimately, the decision will be up to those who take over.
In the meantime, O'Riordan said now is the time for all of the regulars and everyone else to come together, grab a meal, grab a drink, and "make some more memories."
"We're going to have some parties and we really just want to see everybody one more time or even three more times, five more times," O'Riordan said. "Come on in."
Newsletter Signup
Stay up to date on all the latest news from Boston.com


[ad_2]

Source link
Related posts