[ad_1]


Crime
Both children are younger than five, the Cohasset police chief said.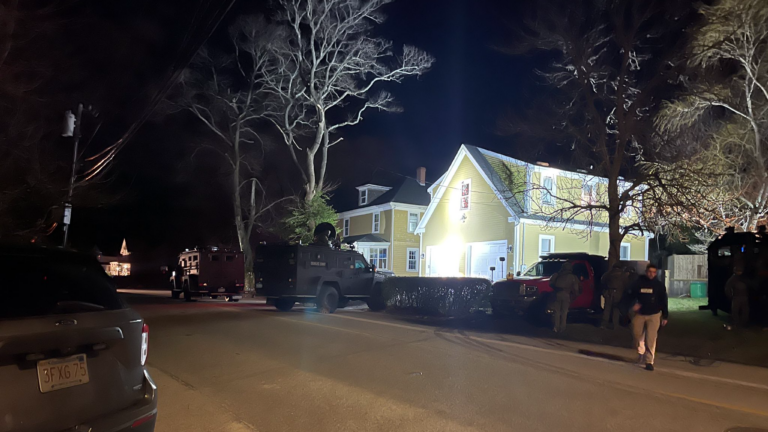 A man allegedly barricaded himself inside a Cohasset home with two young children Sunday evening after trying to cut through the door of the town's police station with a chainsaw.
Cohasset Police Chief William Quigley said during a news conference Sunday evening that around 2:30 p.m., a man, who was known to the police department, entered the lobby of the police station with a gas chainsaw.
The man, who has not been identified, then allegedly tried to cut through the security door of the police station with the chainsaw, the police chief said.
At the time, there was an attendant at the front desk, Quigley said, but she was able to barricade herself and call officers for help.
The man then fled the scene and was tracked back to his home on Cushing Road. He barricaded himself inside with two children under the age of five, the police chief said. It is unclear whether the suspect is the father of these children.
Quigley said there are negotiators on scene working to resolve the situation.
"We are attempting to talk him out of the house peacefully and de-escalate the situation," he said.
Cohasset police issued a shelter-in-place for anyone living within a quarter mile of Norfolk Road and Cushing Road at 3:40 p.m.
State Police spokesperson David Procopio said State Police responded with their robotic platforms, which can be used to remotely view a potentially hostile suspect or scene from a safe distance. He was not sure if the robot had actually been deployed.
The scene on Cushing Road is still active.
This is a breaking story that will be updated as more information is released.
Newsletter Signup
Stay up to date on all the latest news from Boston.com


[ad_2]

Source link
Related posts