[ad_1]


Local
White was a longtime Bolton resident. He died in Oregon on Dec. 17.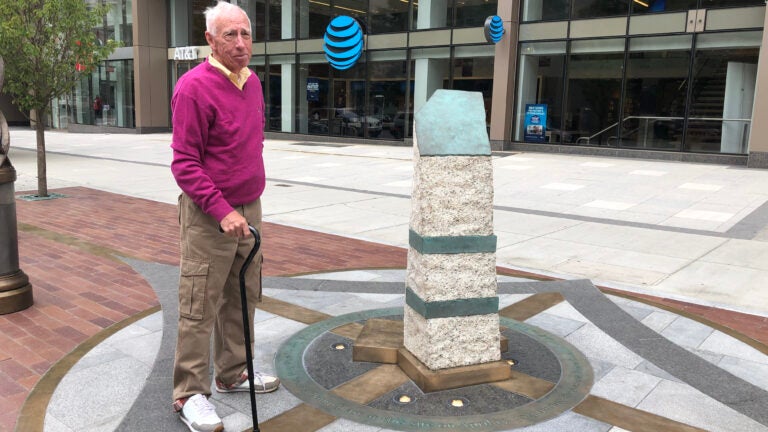 Bill White, the longtime Bolton resident who lost his leg during the Boston Marathon bombings at the age of 71, died on Dec. 17 in Oregon. He was 81 years old. 
A veteran of the Vietnam War, White described the bombings as a "life changing" event in an essay published by Rider Magazine, an alumni publication of his alma mater, Rider University. 
White and his family were directly in front of the first bomb as it exploded near the Boston Marathon finish line in 2013. White's life was saved by a quick-thinking Boston Police officer named Bobby Butler, who applied a tourniquet to stanch the bleeding. White was brought to Massachusetts General Hospital, where he was pronounced DOA, or dead on arrival, he wrote in the essay. 
White was brought back to life twice in the aftermath of the bombings, he wrote. 
It was not the first time White fought for his life. After graduating from Rider in 1963, he enlisted in training to become a U.S. Army officer, according to his essay in Rider Magazine. By the age of 22, after only 6 months of training, White shipped off to fight in Vietnam. 
In total, he spent 13 months in the country. He recalled the initial part of the experience, where he assisted the Vietnamese Army, traveled to Saigon, and learned about Vietnamese culture as "exciting." 
That soon gave way to the horrors of war. 
"My tour with the 25th Infantry Division was war in its very basic sense; not advising or training, but heavy fighting. For the first time, I faced Viet Cong main force troops and I was scared. Somehow, I got through seven months with only minor shrapnel wounds and my platoon survived my leadership," White wrote in Rider Magazine. 
But White survived. He moved to New York and met Mary Jo Powers, whom he would later marry. 
They eventually landed in Bolton, where they lived for more than 44 years, according to White's obituary. They raised two sons, Andrew and Kevin. White worked for management consulting firms in the Boston area. He spent his free time gardening, playing golf and tennis, and immersing himself in the Bolton community. White coached youth soccer, fundraised for the Bolton Public Library, and volunteered at St. Francis Catholic Church. He helped organize the Bolton Hometown Veteran Heroes program, which honors local veterans. 
Major challenges still lay ahead. For White, recovering from the bombings was a massive endeavor. 
"Waking up without a leg was something that I couldn't even begin to understand. But the hardest part for me was to see the faces of my wife and two sons when they came into my hospital room. I could see their thoughts: Will he ever recover? Will he ever be normal again? What's going to happen with our family and home? I am not one to be depressed, but that moment, in that hospital, was the lowest point of my life," White wrote in Rider Magazine. 
White participated in physical therapy for years, slowly making his way from using a wheelchair to a walker to a cane. He took up therapeutic swimming exercises. He wore a prosthesis with microchips that were positioned where his right knee once was to assist with balance. 
White, in his essay, described being a member of a "fraternity" of 17 Marathon bombing survivors who had to have their limbs amputated. They helped each other recover, forming close relationships that allowed them to heal and move on. 
In 2014, one year removed from the bombings, White walked a 1K course with Butler by his side. He used crutches to traverse Boylston Street, and was cheered on by a loving crowd. 
"The reception I received from the bystanders was something I'll never forget," White wrote in Rider Magazine. "Those are the kind of things that keep us amputees moving on."
Newsletter Signup
Stay up to date on all the latest news from Boston.com


[ad_2]

Source link
Related posts