10 LeBron James quotes that show a complicated relationship with Boston
Peter Tanner, 2 months ago
6 min

read
24
[ad_1]


NBA
LeBron has had a lot to say about The Hub over the years.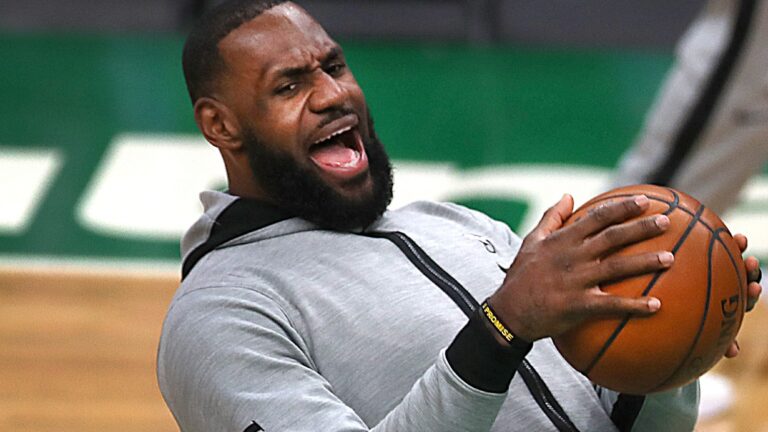 Even though some of his earliest and most memorable NBA moments have taken place in Boston over the course of his 19-year career, LeBron James can still be counted amongst the city's haters.
It's a competitive hate that has a lot to do with basketball, but also involves Celtics fans, who James called "racist as [expletive]" over the summer.
Still, James knows and respects the city's basketball history and has talked about how much his battles with the Celtics have meant for his legacy.
TD Garden is the place where James hung his head and walked straight off the floor and into the visiting locker room after the Celtics eliminated the Cavaliers in 2008.
It's also where he dropped a 45-point, 15-rebound double-double to stave off elimination and force a Game 7 in the 2012 Eastern Conference Finals en route to his first championship.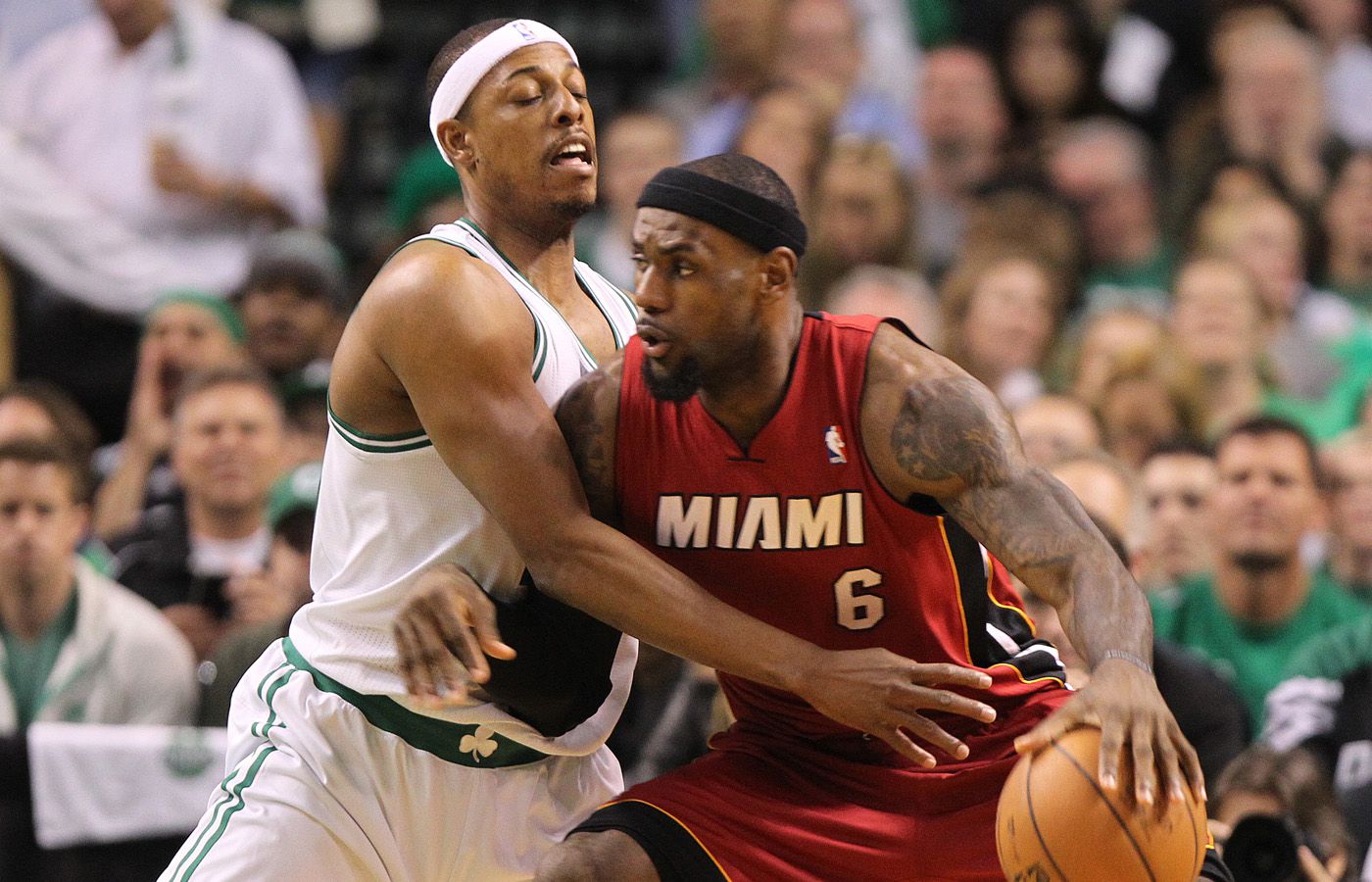 So, as a 38-year-old James returns to Boston nearly two decades after making his much anticipated Summer League debut right here in Dorchester, here are 10 of his most memorable quotes relating to Boston and the Celtics.
1. "Man, that was a long time ago. What do I remember? I remember the gym, the atmosphere. It was old-school and hot, and the fans, mostly Celtics fans, were right on top of you. It was a great environment, energetic, what you envision summer basketball being." – on his first NBA summer league at UMass Boston.
2. "Sit your [expletive] down."- to his mother, when she yelled at Paul Pierce during a playoff game in 2008.
3. "Oh, we know each other. More than any other matchup in the league. We know each other's likes and dislikes."-on his rivalry with Pierce.
4. "The great thing about being here, these fans are loyal to one thing and one thing only – that's green. That's all they see, that's all they care about. For me being a competitor, for me being someone that they know personally to be able to come out here and perform in front of those guys, it means a lot. "- on playing in front of Celtics fans at TD Garden.
5. "My mentality was like, if we lose, Pat Riley may break us all up and I don't want that. It might be the quickest breakup in basketball history. And not only they might break it all up, my legacy was going to take a huge, huge hit if I don't go out here and perform at an all-time high. Win, lose or draw, I had to be focused and locked in and lead us to victory." – on the pressure of facing the Celtics during Game 6 of 2012 Eastern Conference Finals.
6. "It was just a great atmosphere tonight. To be a part of that, another Game 7 on the road, those are things that when you're done that you can only dream of and wish that you could go back and be a part of that once again." – on beating the Celtics in Game 7 of the 2018 Eastern Conference Finals in Boston.
7.  "There was a lot said, but more importantly it was just mutual respect and the competition. Me and Al have had a lot of battles in the postseason and have been on a lot of All-Star teams together. I have a lot of mutual respect for Al and the way he carries himself as a professional on and off the floor. So that was the moment there. And then with Jayson, I just love everything about the kid. The way he plays the game. His demeanor. Where he comes from. I know his parents. I just know he's built for stardom. He's built for success on and off the floor." – on Al Horford and Jayson Tatum.
8. "I mean, its what should have happened. The man meant so much to the game. Not only to the Boston Celtics, but to the NBA in general. And also off the floor as well. With what he contributed to the Black community, his activism, his speaking, his mind, everything he meant to the game. It was always a treat seeing him at games, having an opportunity to win championships and seeing him up on the panel and give me the Bill Russell Award was one of the most delightful moments of my career because I know what he meant to the game and to the history." – on the NBA retiring Bill Russell's No. 6 jersey.
9. "Because they're racist as [expletive], that's why. They'll say anything and it's fine, I mean [expletive] it's my life. I've been dealing with it my whole life. I don't mind it. Like, I hear it. Like if I hear someone close by, I'll check them real quick and move on to the game, whatever the [expletive]. They're going to say whatever the [expletive] they want to say. They might throw something on you. I got a beer thrown on me leaving the game."-on why he hates Boston.
10. "I still hate Boston. Don't get that twisted. We all hate Boston here."- on his feelings heading into this season.
Sign up for Celtics updates🏀
Get breaking news and analysis delivered to your inbox during basketball season.


[ad_2]

Source link
Related posts